April 15th 2023
The Gold Bar
Saturday, 9:00 AM - 3:00 PM
@Belk Gym Weight Room

Have fun competing in a non-sanctioned powerlifting meet in a recreational setting. This event is open to experienced powerlifters and those who want to try it for the first time in a stress-free environment. Participants compete in squat, bench, and deadlift.

April 28 2023
On the Green Golf Tournament
Each spring this event raises money for our Student Professional Development Fund, as well as the PJ Briggs Scholarship. Anyone is welcome to join!
MARCH 2023
WOMEN We Wouldn't Be Here Without WEDNESDAYS
It is Women's History Month! We know that none of us would be here without women! Specifically, University Recreation wants to honor the women who have paved the way for Charlotte, for sports and recreation in general, and for our University Recreation department.
SPRING SEMESTER 2023
UREC Quickfit Challenge
Come check out our Quickfit Challenge Days. You will see them posted on our instagram @clt_urec. You will have to see the post and hustle in to compete for UREC merch! Compete in activities like the wall sit, 40 yard dash, etc. There are three divisions for competition - open, women, and men.
August 2023 - Info Coming Soon
Annual RECFEST
Every August you can come check out all the UREC has to offer through RECFEST! Get ready for Fall 2023!
October 2023 - Breast Cancer Awareness Month
Party in Pink ALL WEEK
Every October, University Recreation offers a week of activities designed to celebrate Breast Cancer Awareness month. Our programs will encourage students to stay active and lead healthy lifestyles. Free T-Shirts will be given out throughout the week!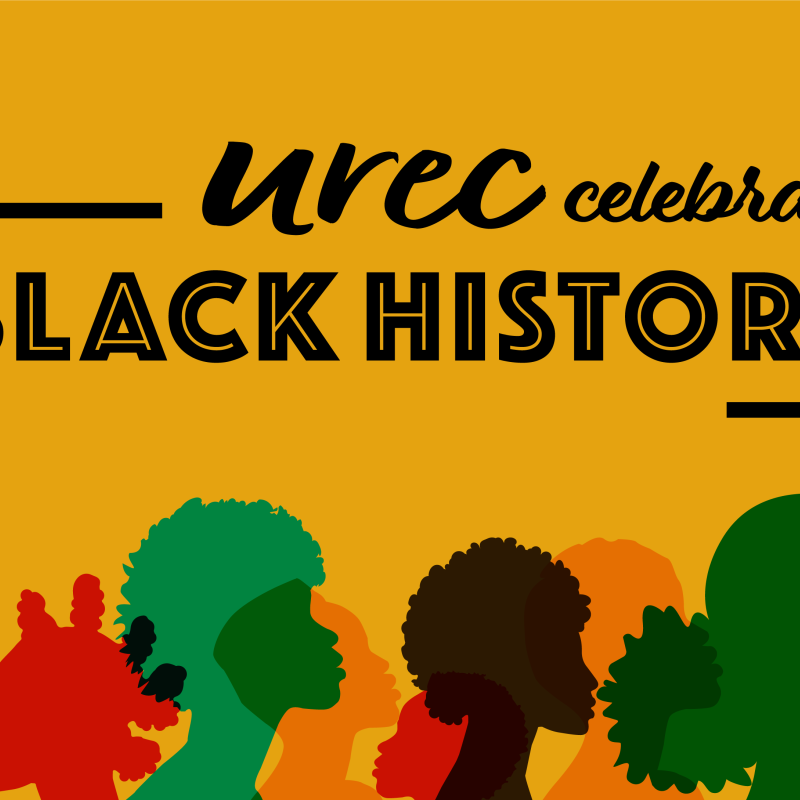 FEBRUARY 2023
UREC Celebrates Black History Month
Read more about out the moments to remember, people to know, and resources to check out!
February 4th 2023
49er Gold Rush 5K
Come join us on February 4th for our on campus 5K. There will be awards, competitions, and more!

February 11th 2023
Spring 2023 Group Fitness Sampler
Each semester UREC offers a day of 20 minute group fitness demos where you can try out a variety of classes that will be on the schedule through that semester!
February 22nd 2023
NIRSA DAY - National Intramural-Recreational Sports Association
Every year, on the day commemorating NIRSA's founding — February 22, 1950 — NIRSA Day gathers together schools, companies, and associations across North America to celebrate campus recreation. This day honors the vision set in motion by Dr. William Wasson and his esteemed colleagues at the first NIRSA Conference: to celebrate health, activity, competition, and inclusivity. On that day, 11 Historically Black Colleges & Universities formed what we know today as NIRSA.