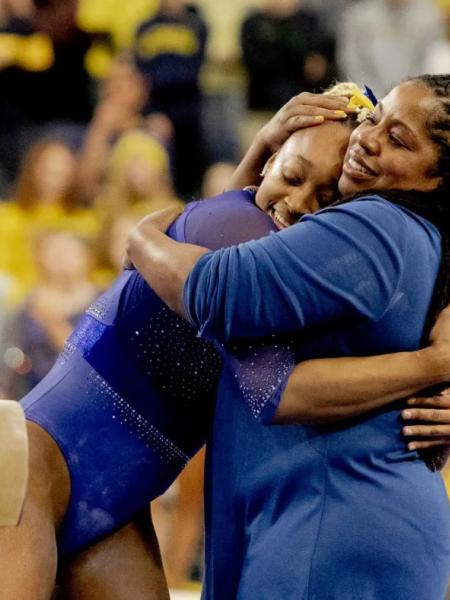 Corrinne Tarver
Department / Unit
Gymnastics Coach
Corrinne Tarver has been coaching gymnastics for over 30 years; coaching at Stockton University and Syracuse University previously.
Tarver is now the head coach for the first HBCU gymnastics team to compete in the NCAA, Fisk University.
In 1987, Corrinne Tarver joined the Georgia Gymdogs, a women's gymnastics teams, and became its first African American member.
Tarver became the first Black gymnast to win an NCAA all-around national championship.
At the end of her athletic career, Tarver was a nine-time All-American.
In 2005, she was inducted into the UGA Athletic Association's Circle of Honor.