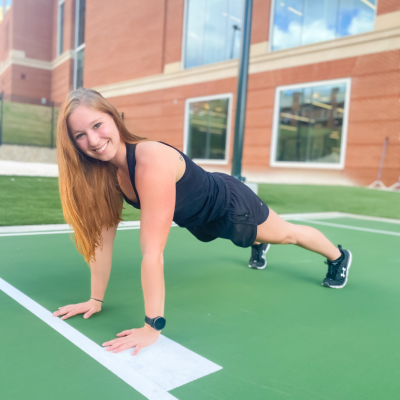 Take your abs and back to the next level with this 20-minute session that will make your core stronger and more balanced.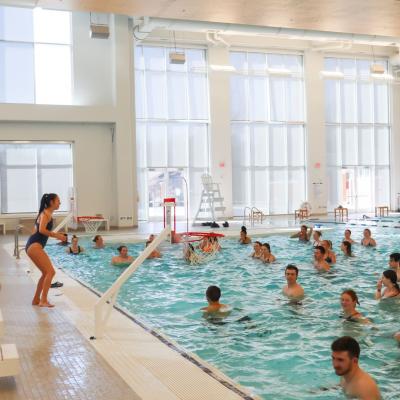 Think Boot Camp, but in the water! This class will take place in the shallow end (4ft) of the UREC Pool. No swimming skills, just swimming attire required.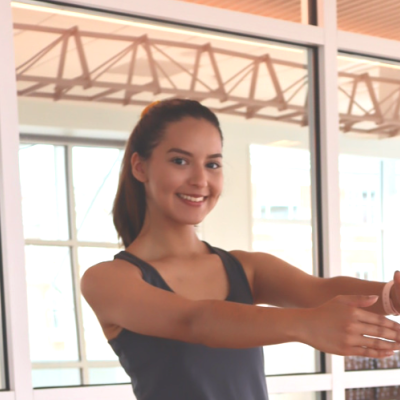 Balletone is like dancing for the non-dancer!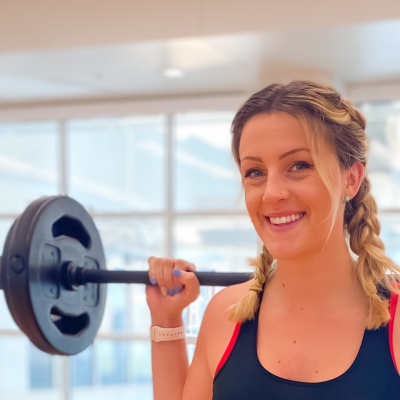 BodyPump without the choreography!
Expect mostly muscle conditioning with some intervals of cardio drills to improve your strength.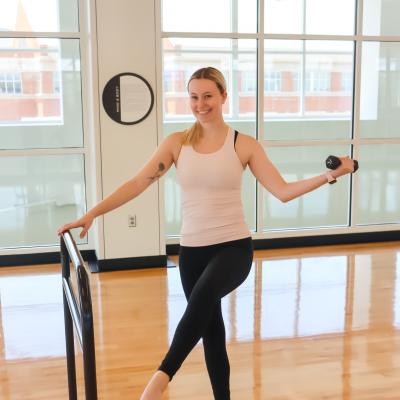 By using ballet techniques and multiple props, Barre is a full-body exercise class that focuses on high repetition with low weights and impact. Come enjoy fun music, muscle strengthening, and improving your balance with this high-energy class!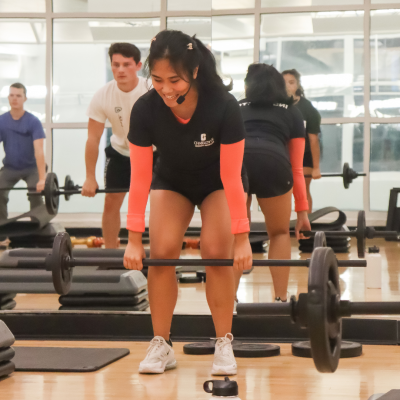 BODYPUMP is the original barbell class that strengthens your entire body. This 60-minute workout challenges all your major muscle groups by using the best weight-room exercises like squats, presses, lifts and curls.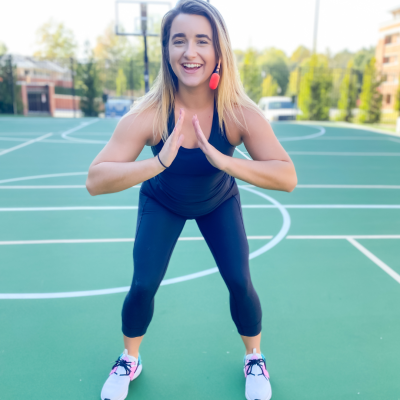 Train your lower body with us! We will hit on all of the major muscle groups such as abdominals, glutes, quadriceps, hamstrings, and more. Get ready to squat and crunch with us in this muscle endurance class!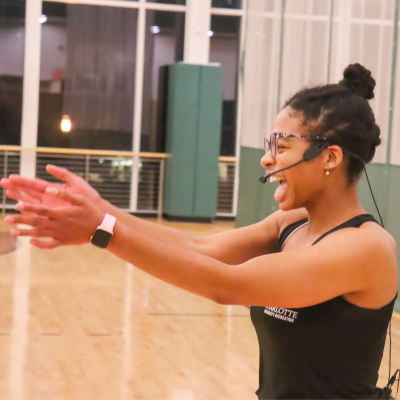 This class creatively blends elements of various dance styles for a fun workout that everyone can do. Includes easy-to-follow, dynamic choreography designed to sculpt, tone and condition.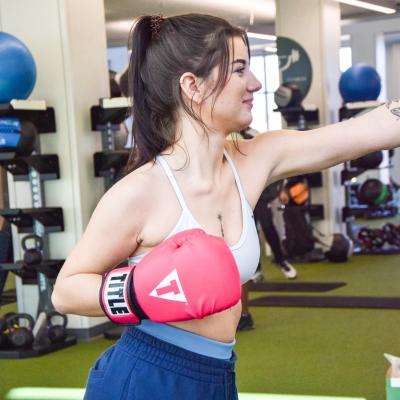 Come let out your inner boxer in this high-energy, choreographed shadow-boxing class. Punch and Kick your way to a great cardio workout!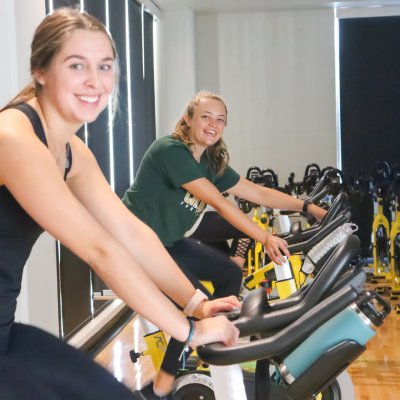 The challenge is up to you and how hard you want to push yourself! This class is great for all fitness levels and a change to your regular fitness routine. Take a seat and join us on our next ride!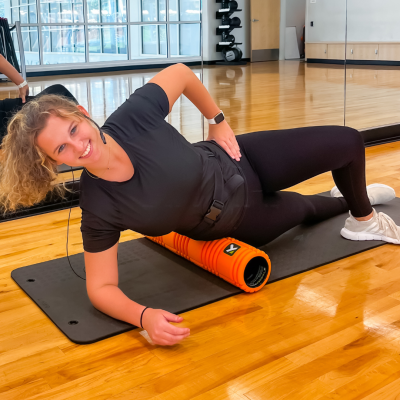 Take some time to give a little TLC to your muscles! Spend half the class rolling out your muscles on the foam roller and then doing a mini workout. You'll be surprised to see the difference in your body after rolling out your muscles!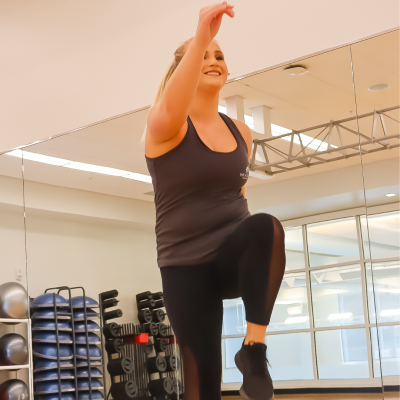 Taking it back to the beginning of aerobics with this format! Join us for a great cardio endurance workout on the bench with high-energy music and instruction!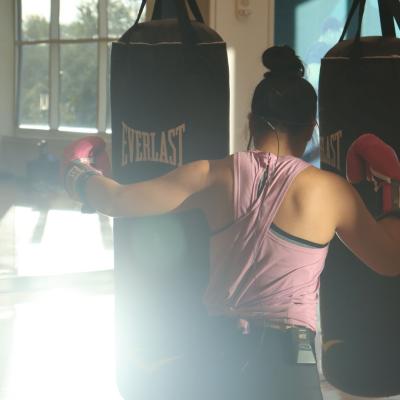 Kick, punch and sweat your way to a higher fitness level! This class is the ultimate cardio challenge and will utilize punching bags.  Hand wraps will be provided during this class for protection. Participants are encouraged to bring their own wraps or gloves with them.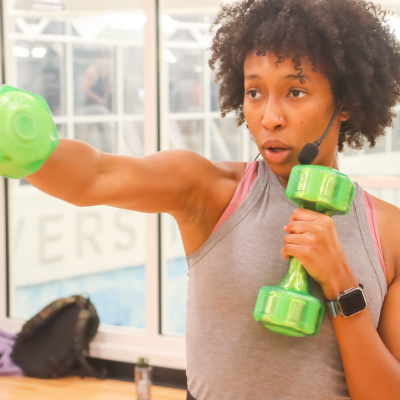 Hit on strengthening all of the major muscle groups in this class! 45 minutes dedicated to training your muscles and bringing them to fatigue from the shoulders all the way down to your calves!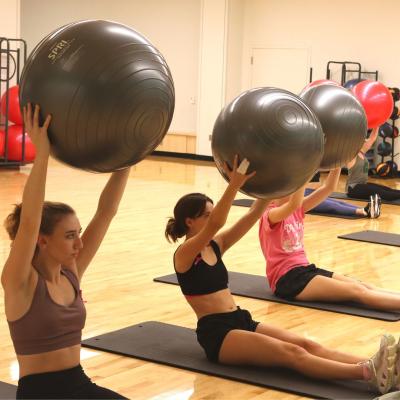 A non-impact workout to develop strength, flexibility, core conditioning/stability, balance, and inner awareness. Come strengthen the "powerhouse" that is your body.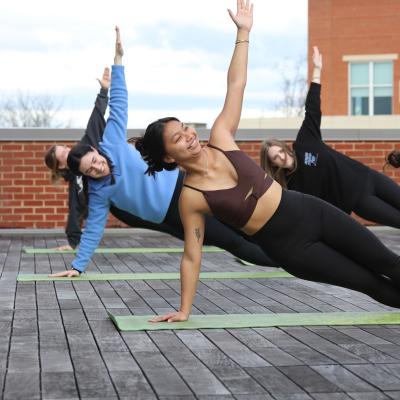 Hoping to focus on strength, balance, and flexibility but also get in a good workout? Power yoga will take you through the elements of yoga at a faster pace and keep you moving the majority of the time!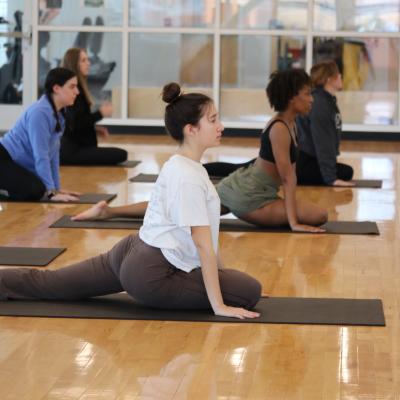 If you are looking for that slow flow yoga class to focus on deep stretching and relaxation, look no further! Gentle yoga eases you through a series of poses and stretches that leaves you feeling rejuvenated and refreshed!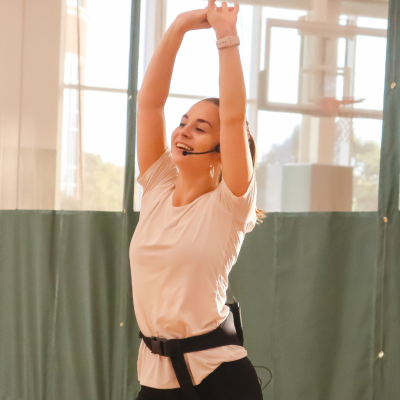 It's a dance party with a twist! Not only do you have a good time shaking it on the dance floor, but you work towards sculpting and toning your body with resistance bands. Glutes, biceps, and more will be on FIRE by the end of this workout!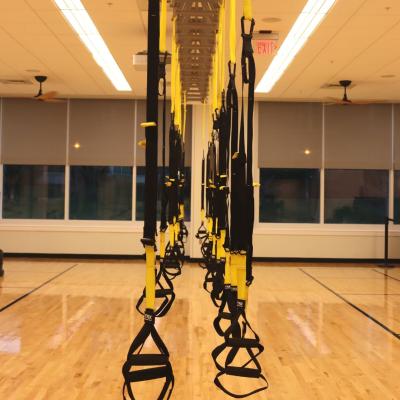 A workout that leverages gravity and your bodyweight to perform several different exercises. You're in control of how much you want to challenge yourself on each exercise - because you can simply adjust your body position to add or decrease resistance.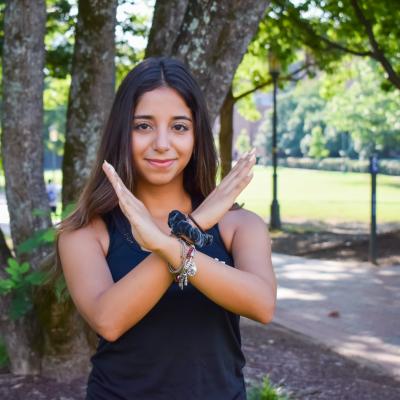 Only have one hour to exercise but want to work on cardio, strength and flexibility? Triple threat is designed to make the most out of your exercise routine with 20 minutes of cardio, 20 minutes of strength, and 20 minutes of yoga all in one class! Each class will be something new and will utilize different equipment!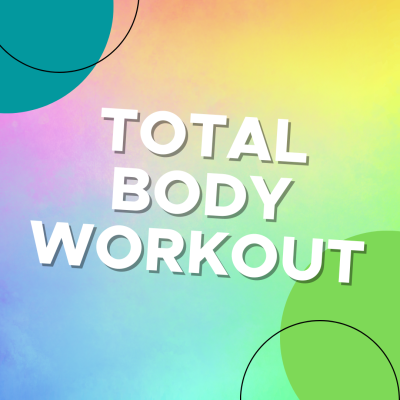 This class is a full-body workout designed to train your body through High-Intensity Interval Training (HIIT). You can always expect a new challenge and lots of creativity from the instructor as you power through different exercises. Expect to sweat!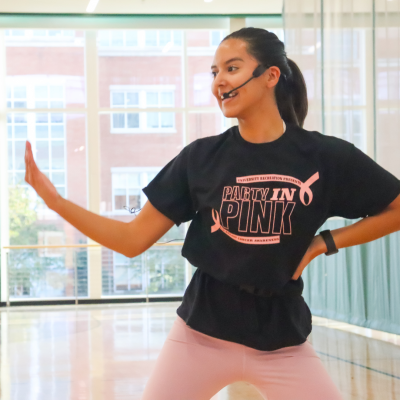 A dance-exercise program that keeps everyone motivated by creating a party-like atmosphere.  Students will learn a combination of dance steps from international rhythms such as merengue, reggae-tone, salsa, cumbia, and more.